The SexyShoes
Affiliate Program

Now Available for Partnership
Collab with us,
and earn more!


Collab with us...
Earn Cash!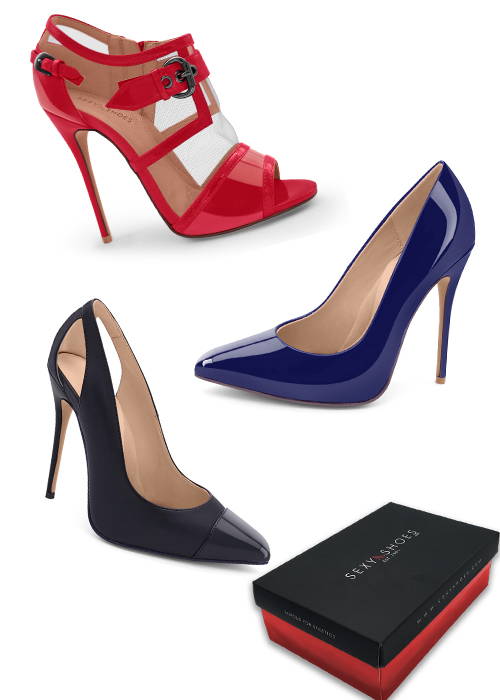 Make money as a brand affiliate!
Do you love SexyShoes? Why not share the sexy and earn money with our affiliate program.

With over 15,000 products covering everything imaginable, AND our own exclusive footwear line, partnering with our team makes sense.

If you are a brand influencer, blogger, social butterfly, or an online business looking to partner with an experienced team, then we want to hear from you.

We offer tiered commissions from 8-12% on every sale, and generous 45 day tracking attribution. Earn commission every time a sale is converted within 45 days of the referred initial visit.

Now is the perfect time to partner, collab, and earn passive income with a reputable, & highly reviewed online store.

The Everything Sexy Store-


More about our affiliate program
I don't have an online store, can we work together?
Yes! Our affiliate program is designed for the casual fan interested in being rewarded for sharing SexyShoes with their friends on social channels OR larger established companies looking to partner with us.
We offer link tracking to be used on websites, blogs, and social posts, or you can use a coupon code option. To use the dedicated coupon code, share the unique code with your audience, they will receive discounts for shopping while you are rewarded when they purchase.
How do you track sales from traffic I send?
When you become a brand affiliate with SexyShoes we provide a dedicated login to the affiliate admin center. This is your personal hub to see how many users have visited, placed orders, and much more.
There are two ways we track credit for referals; First, we place a token number to every visitor referred by your affiliate link. We use this token to remember that visitor for the next 45 days. If they purchase within that time frame, we credit you with the commission for that sale.
Secondly, we offer tracking by coupon usage. When you share the coupon, sales are credited to your affiliate account. Coupon referrals are credited for new customers and apply only to their first order. Using the link tracking method credits sales from visitors regardless of how many orders they place within the 45 days of initial session.
What's the best way to promote our affiliation?
Each affiliate is unique. For example, influencers and fashionista's could post pictures of themselves wearing our super sexy stuff to share with their followers. You may offer a coupon code or utilize the links option for social channels that offer posts with links.
Maybe you're a blogger with expertise and an audience that aligns with SexyShoes. Your monthly blogs and fashion advice could include information on current trends that direct the reader to similiar products or collections in our store.
Online store affiliate's would utilize our graphics and other assets with direct linking to our store and relevant pages to be promoted to your audience.
The options are endless. What's important when choosing an affiliation should be are they reputable, offer quality products, have an established presence, and provide top-notch customer service. SexyShoes checks those boxes!
How do I receive payments for sales generated?
Currently, we offer payments by company check or PayPal. You will designate the preferred payment method upon approval of your application. We send payments out on the 15th of each month for commissions earned the previous month. There is a $25 earned minimum before we initiate payouts. Also, you can see your progress, sales, & commissions due within your admin account.
Do you work with brand influencers?
Yes! Currently influencers should register with our affiliate program so that we may review your application. We offer different influencer level packages & benefits. Contact us at affiliate@sexyshoes.com to request more information and we will discuss options with you.
Will you provide graphic content and marketing materials?
We are here to assist you with successfuly promotiong SexyShoes. We are always creating new images which are available in the marketing center for download in the affiliate admin center.
Additionally, we can accommodate special requests so that the branding between us is seamless and engaging to your audience. Send us an email or call our office during normal business hours for additional information or requests.